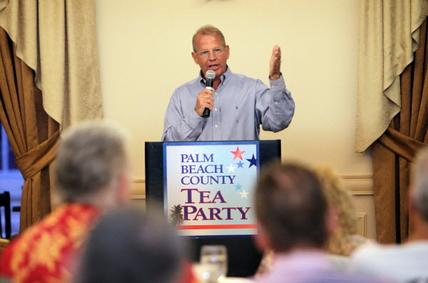 By GEORGE BENNETT, Palm Beach Post
WELLINGTON — Rick Scott proved an outsider who spends more than $70 million of his own money can get elected in Florida. Mike McCalister is testing whether an outsider without Scott's personal fortune can win.
"I'm not a politician and if that's what you're looking for, I'm not your guy," McCalister told a tea party audience of about 100 west of Boca Raton on Monday night.