Excellent Business Strategies that Elevate Your Brand
Are you a massive, corporate business owner, franchiser, major brand, or political figure-head? Are you looking for a way to beat the competition in a way that has so much flair they won't even see it coming? Are you looking for an aggressive business consultant, strategy, and campaign that your competition will never be able to match? Are you a motivational speaker looking to hit a target audience? An advocacy group looking to recruit more volunteers or spread dire news?
Alliance Strategies Group is a provider of excellent business strategies nationwide and internationally that are created and carried out by a team of seasoned, business strategy professionals who are not afraid to roll up their sleeves and do a little dirty work, no matter what industry you are in or what your ultimate business goal is. Through synergy, our partnership provides clients with highly intelligent business strategies that elevate their company, corporation, brand, or personal, professional image to the next level.
Our team is dedicated to developing a strong consultant-client relationship that is rooted in trust and confidentiality. Our services include, but are not limited to what is listed here on our site. Alliance Strategies Group is a digital advertising company that provides our clients with over 100 services, so no matter what your brand or image needs assistance with, our business strategy experts can easily help! We also provide a wide-variety of niche services like doomsday or prepper email lists, Christian email lists, business strategy for entertainment figures, and more.
We provide unparalleled synergy for intelligent results, no matter who you are or what you are looking to accomplish.
OUR SERVICES
YOUR RESULTS ARE MEASURED & WE DELIVER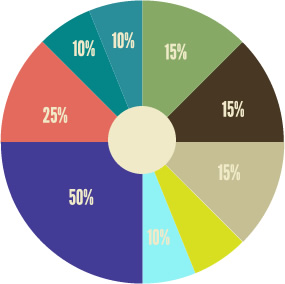 Our diverse team handles a broad range of client interests, spanning from authors and motivational speakers to issue advocacy groups, political campaigns, and multi-national corporations, entertainment figures and other high-profile individuals. Over the years, we have also advised numerous non-profit organizations, health care organizations, research institutions and philanthropic groups alongside of start-ups, cottage industries and enterprise-level corporations.
With a combination of energy and expertise, we surpass your expectations and make your dreams come true.