Over two decades of experience handling political consulting
Political Consulting
Since 2010, we've worked with more than 9 Presidential campaigns.
At Alliance Strategies Group, our team members have over two decades of experience handling political consulting for statewide, national, and internationally elected and non-elected leaders. Our team works alongside candidates, PACs, associations and organizations daily to shape the public policy debate both nationally and internationally.
After spending nearly two decades traveling coast-to-coast, we have supported our political campaign marketing clients through some of the toughest campaigns in U.S. history, and stood on the front lines of the biggest challenges facing our democratic republic.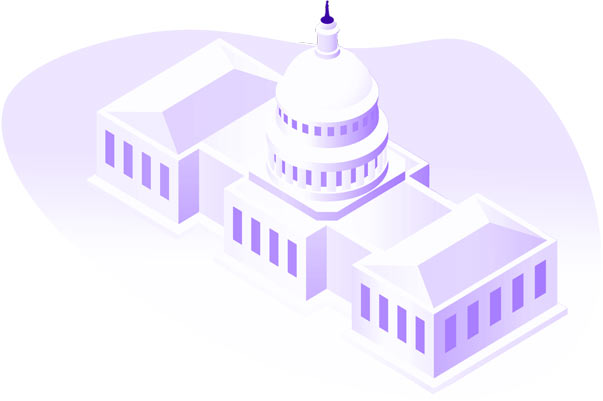 Our team is not afraid of a challenge
Proven, political consulting
Our team works with advertising, PR, fundraising drives, and more to connect our candidates and their ideas with the voting public. We have proven, political consulting and strategic PR/branding experience within the conservative Republican movement. Our team is not afraid of a challenge; we know how to roll up our sleeves and play hardball.
In today's rapidly shifting political climate, it is especially important to understand the challenges that candidates, PACs, and organizations face daily. Our team of qualified political consultants understand the changes in today's political world and know how to get your message through to the constituents that matter. Our experienced team possesses a strong understanding of online marketing, business development, fundraising, public relations, social media, and more that act to enhance our candidates message and ensure it reaches their target audience.
Our team possesses excellent management and communication skills and can reach just about anyone to get your message across. Alliance Strategies Group is focused on preserving faith, freedom, family and free enterprise. It has been our firm's practice to serve clients exclusively seeking to increase these principles domestically and internationally. Whether good times or bad, we are here for our clients to ensure that the ideas and messages they express reach a larger audience. We have a proven track record of successfully managing and multitasking to ensure that our clients' needs get done.
Whether you are looking for responsive email lists, political victories, online advertising support, fundraising, social media campaigns, or strategic planning, Alliance Strategies Group has you covered. Our team consults with trade groups, associations, PACS, non-profit organizations and businesses, and participates in political campaigns at almost all levels of elective office.
Our reach offers strong relationships for both advertisers and publishers within the top political, health, faith, firearms, prepper and financial sectors. We help our clients spread campaign messaging and ideas to a target group of individuals. We can help you succeed in the upcoming legislative cycle and set you up with the proper steps to WIN in the next legislative or election cycle.
Our combined energy and experience provides unparalleled synergy for intelligent results. Call our team of experienced political consultants at Alliance Strategies Group today to learn more about how we can help you succeed.
Campaign Management & Planning
Candidate Fundraising
Email Fundraising
Media Training
E-Mail Lists & E-Mail Campaigns
Website Development
Public Affairs
Communications Development & Evaluation
Issue Management & Advocacy
Opposition Research
Polling
Focus Groups
Direct Mail Campaigns
Media Buying
Ballot Initiatives
Voter Contact Services
Speech Coaching
Speech Writing
Legislative Research