Our focus, values, and principles
Alliance Strategies Group is focused on preserving FAITH, FREEDOM, FAMILY and FREE ENTERPRISE.
It has been our firm's practice to serve clients exclusively seeking to increase these principles domestically and internationally.
We continue to succeed in this mission with a combination of seasoned professionals, innovative technologies and unique strategies that lead to intelligent results.
As lovers of freedom we don't see the need to be softies either and have never been accused of being anything less than aggressive in our approach. We know how to roll up our sleeves and play hardball, because freedom can't defend itself.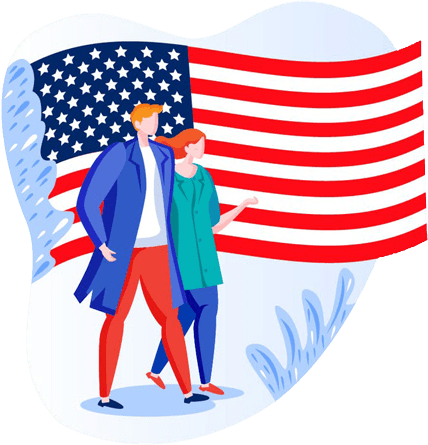 Our team is guided by three principles
Our Philosophy
Alliance Strategies Group is a full-service strategic planning, communications, and business development firm, with a global network of experienced professionals. Our dynamic team is dedicated to providing our clients with professional, unique, and innovative strategies. Our combined energy and experience provides unparallelled synergy for intelligent results.
Our team is guided by three principles:
Enhance the effectiveness and value of the client's mission.
Our value to the client must exceed their cost.
Service our clientele and their business with discretion.
We do this by adhering to strict ethical guidelines of our profession, and by maintaining the highest professional standards. Our business is not only to provide advice and service, but to also assist our clients in understanding and applying our knowledge and experience to effective action that will lead to success in their endeavors.
We believe strongly that the consultant-client relationship, especially on sensitive issues, must be grounded in trust and uncompromising confidentiality. Therefore, unlike conventional firms and agencies, we never have and never will announce our new business or publicly discuss clients without their consent.
Chief Evangelist and Managing Member
Bryan G. Rudnick
Bryan G. Rudnick leads ASG as its Chief Evangelist and Managing Member. Bryan specializes in strategic planning, political consulting, and communications, with an emphasis on public relations and crisis management. When requested, Bryan manages development initiatives for his clients.
Prior to establishing ASG, Bryan was involved in several businesses including CPM Worldwide, a Florida-based consumer products investment firm with holdings throughout the United States and Israel. Bryan served as Operations Manager and liaison for their Opti-Clip International project. In that capacity, he oversaw marketing and beta-test sites in the United States as well as the Research and Development team in Israel regarding their patented, custom-made clip-on sunglass technology.
Before entering the private sector, Bryan founded and served as Chairman of the Massachusetts Citizens for Marriage, a ballot committee organized to support the passage of the Massachusetts Protection of Marriage Amendment. Under Bryan's guidance, signatures were collected from 99% of the municipalities throughout the Commonwealth, thereafter receiving certification. This demonstrated citizen support made the controversial initiative the first of its kind to successfully thwart challenges during judicial review. Since then, Bryan continues to consult numerous ballot initiatives throughout the nation.
Furthermore, Bryan consults non-profit organizations and businesses as well as participates in political campaigns at almost all levels of elective office. He continues to lecture around the country and publish articles regarding American politics and related topics. He is a proud graduate of Brandeis University in Waltham, Mass., Valley Forge Military Academy, The National Journalism Center, and has also completed coursework at The George Washington University Graduate School of Political Management in Washington, DC.