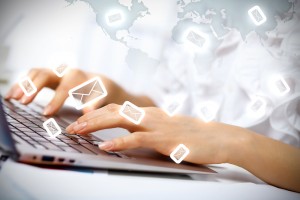 By Ron Stein, Florida Trend
Email is not dead. With your inbox overloaded with messages, you probably wish it were. Yet email is still one of the most effective communication channels a business can have when used correctly. Well, unless your target market consists only of teenagers.
No matter if you market to consumers or other businesses, people still check their email. Sure, we're all texting more, still in 2012 there were 145 billion emails messages sent every day — and it's growing. There's a reason email volume continues to trend upwards.
Texting and social media are fine for casual conversations. Businesses and their customers often require something more — like email.
Email is very relevant in today's digital marketing mix because it helps to tie all the other channels you have together. And unlike texting, email has depth and in contrast to social media, email can deliver targeted content. It's not unusual to get notified via email that there is a message or activity on your Linkedin or Twitter account.
A great email will drive more traffic to your website. An email is a wonderful way to follow up after a text or face-to-face conversation. And the chances of someone taking action on your email message is much, much greater than through Facebook marketing posts.
Maybe that's why a recent survey reported that over 80% of smartphone users check and send emails regularly.
To read more, visit:  http://www.floridatrend.com/article/15482/how-to-achieve-great-results-from-email-marketing