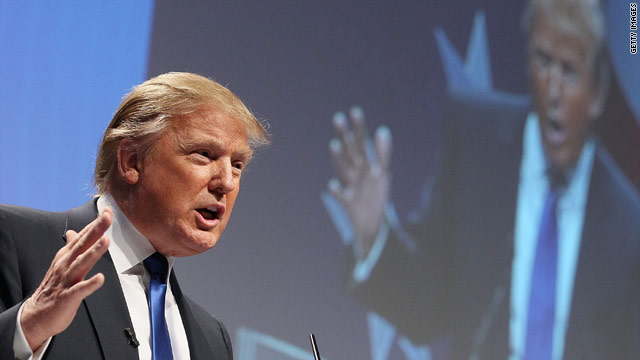 By: CNN Political Unit
Washington (CNN) – Continuing his flirtations with a White House bid, real estate mogul Donald Trump defended his conservative credentials across the board in an interview with Fox News Monday night.
"I'm a very conservative person. I'm very big into the military. I'm a great guy for defense," Trump told Fox New's Greta Van Susteren. "I am probably as conservative as anybody on your show, and that's going a pretty strong step. I'm a Republican. I'm a very conservative Republican. I believe strongly in just about all conservative principles.
Trump went on to say he fits the bill on social issues as well – a topic the reality television star has traditionally spoken little about.
"I'm pro-life, which, you know, I think is a big social issue and… I am not in favor of gay marriage. I live in New York. New York is a place with lots of gays, and I think it's great, but I'm not in favor of gay marriage," he said.
The comments came hours after Trump appeared on CNN, during which he fended off an attack from fellow potential presidential candidate Rep. Ron Paul over the businessman's lack of political experience.
To read more, visit: http://politicalticker.blogs.cnn.com/2011/02/15/trump-lays-down-his-stance-on-social-issues/