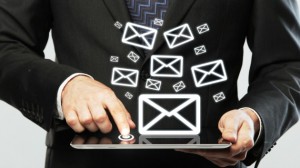 Turning prospects into paying customers is the biggest hurdle for marketers. Email marketing still plays a central role in this conversion, and companies that closely follow best practices will see the most long-term gains through sales emails that feature high open and click rates and ultimately result in sales.
Optimize for mobile
Mobile optimization is an increasingly important practice, as nearly 50 percent of emails are now read on mobile devices, a trend that is likely to accelerate. Mobile devices render emails differently, so your design needs to accommodate as many platforms as possible. Pay special attention to how your email appears on devices that display full HTML emails, since you want to get the maximum exposure out of each message. You of course want any links to go to mobile-optimized sites, so you can continue a seamless interaction.
Sharing made simple
Every piece of marketing should include your social network links, and sales conversion email is no exception. The social and sharing buttons should be displayed prominently so users can talk about your content as efficiently as possible.
Engaging subject lines
Creating a quality subject line is a blend of art and science. The art comes in your word choice and ability to impart a sense of urgency to the recipient. They need to feel that your offer will never be this good in the future or there is some implied scarcity so they need to move quickly. The science of subject lines comes from studying and avoiding common spam words and adhering to keeping the subject line short.
To read more of Kevin Gao's article in iMedia Connection, visit:  http://www.imediaconnection.com/content/33981.asp