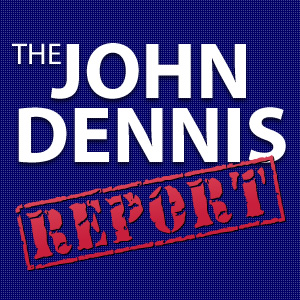 Excerpt from The John Dennis Report
Now What?
Regrets? Of course. Proud of what we accomplished. Absolutely.
These are some of the takeaways from my congressional campaign against Nancy Pelosi last year. Our campaign did some things exceptionally well and other things we could have done better. In the end, we used the platform to challenge seriously our local congressional representative. Moreover, we used the platform to deliver powerful messages that continue to resonate.
We certainly went after Ms. Pelosi in a way she had not expected. Some folks in the media noticed. As did tens of thousands of supporters across the country.
Unfortunately, Ms. Pelosi remains in office, oblivious to the damage she has done to us all. When it comes to the economy, business, even the nature of a free society, Ms. Pelosi simply does not know what she is doing.
To continue reading, visit: Now What? on The John Dennis Report