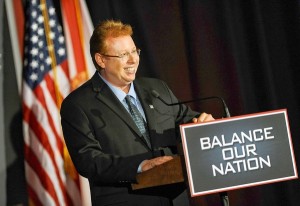 Reaching middle age and achieving financial success leads some men to buy fancy cars. Others go for memberships in exclusive country clubs. Larry Kawa turned to politics.
By dint of his checkbook, never-say-no personality and marketing savvy, he#039;s made himself a player on the political scene, even though he sees politics as a "corrupt sport" that#039;s "become polluted" and is dominated by "political theater."
Spending to make a splash and spread the gospel of conservative ideas, especially about the economy, has fast become a hallmark of Kawa, a 47-year-old orthodontist who lives and practices west of Boca Raton.
His latest venture into the political arena was Thursday night, when he bought a three-course dinner for more than 400 people at a Boca Raton hotel. Dessert was a lengthy series of political speeches from high-wattage Republicans.
Read more: http://articles.sun-sentinel.com/2013-06-01/news/fl-dentist-turned-political-activist-20130601_1_black-voters-republican-party-political-spending