Get Featured in the YouVersion devotional submission for The Bible App
Bible App Devotional *
Have you ever browsed the devotionals on The Bible App and thought to yourself, I have a valuable devotional… I wonder how I could share it on The Bible App? Well, then we have some good news for you. Our media partners have helped multiple authors, artists, ministries, and businesses launch successful devotionals on the #1 Bible app. We can help you too!
There are other similar channels that be utilized through ASG if there are limitations on your budget, lack of acceptance or desire to expand beyond the Bible App.
We'll format and submit a 5-day devotional based on what you supply to us
Need us to write the devotional for you, ask for a quote.
These devotionals tend to continue engaging new users forever.
Total installs are more than 60 million devices worldwide.
YouVersion reserves the right to approve, require edits, or deny all content.
Inquire for the most recent pricing schedule.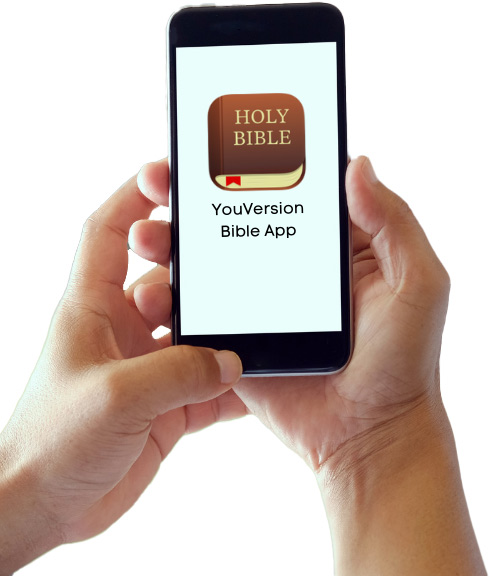 ASG & Our Media Partners can Distribute Your Devotional
We will work with you to edit, format, and submit devotional based on your material whether it be an extension of a new book, album, ministry, or other project, or a topic that you know connects with your desired target audience. While we can't guarantee acceptance, we have the resources to help distribute your devotional one time or possibly daily.
These devotionals tend to continue engaging new users for long periods of time. The potential to influence and engage new followers is quit significant and we are excited to help you join others who have benefitted from launching devotionals through our resources.
Why Submit a Devotional?
There are multiple benefits to utilizing The Bible App or other similar Apps to feature your devotional. Not only do more people get to engage with your impactful message, but you also get to connect with them for multiple days at a deeper level than other forms of promotion. The devotion is credited to you and includes a link back to your website.
These devotionals tend to continue engaging new users forever
Total installs are more than 60 million devices worldwide.
This represents the largest Bible study audience in the world, now available to you.
Through our media partners, the devotionals have been seen by over 100,000 readers and include work for Pope Francis, Loved+Blessed subscription boxes, the Israel Institute of Biblical Studies, the Healing The Healers film, authors Welby O'Brien and Bob Fabey, and the ministry of pureHOPE – Parenting In A Sexualized Digital Age, just to name a few.
Renovating Your Mind" Stats as of March 2021:
| | |
| --- | --- |
| Subscriptions (# that started): | 5,536 |
| Rating out of 5: | 4.71 |
| # of people who have rated it: | 1,340 |
| Completion rate: | 67.5% (nearly 10% above average!) |
These results represent completely organic performance, meaning there are no additional promotions for the devotional.
Results like this can then be magnified through featured book promotions or other advertising options through our Digital Network, your social pages, and other paid advertising. All of these are ways in which ASG can assist you.
* Some of this information has been provided by our media partners and not all examples are specific to ASG clients but are provided as a means to demonstrate the efficacy and power of this great opportunity.