NURTURING YOUR LEADS TOWARDS ACTION
Drip Email Campaign
Often times, clients will utilize our email lists for prospecting in an effort to increase leads, donors, sales and brand awareness. The recipients may donate and buy, but in a lead gen campaign, they may opt to receive a free report, watch a video or sign a petition.
In order to make the investment in prospecting worthwhile, it's essential that every advertiser have a sales funnel that educates and cultivates the recipients. Adding a Drip Email Campaign as a component to that strategy is great way to accomplish your goal and benefit from the investment in your lead gen program.
Drip email campaigns are a pre-planned series of messages sent to new leads in a series of emails designed to build their awareness of your brand and move them to take action – ultimately a purchase.
We will develop a custom email drip campaign to nurture your email leads towards a purchase. Typically, 3 to 6 emails will work for this process. Our services will include: a discovery all, copy writing, strengthening your message, providing a strong call-to-action, Creating Images, coding emails to properly render in an email that helps to reduce the likeliness that you'll end up in a junk folder. When all of that work is completed, we'll configure the campaign to run in an automated fashion based on a prescribed timeline that will be triggered by the action the recipient takes (e.g. downloading a report, signing a petition, etc).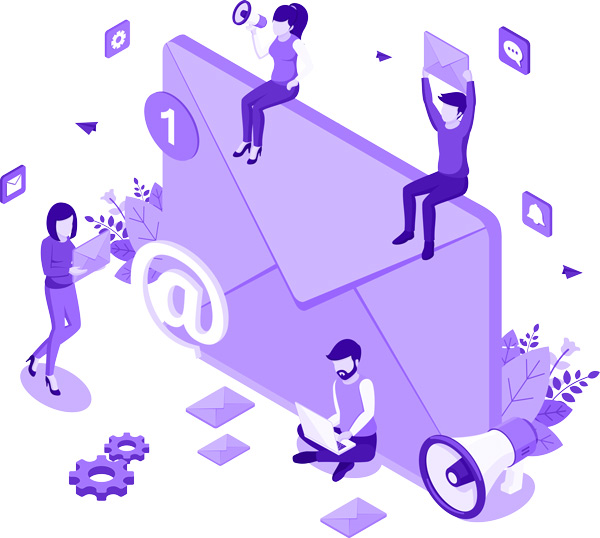 BENEFITS OF EMAIL AUTOMATION
One tactic that we can consider is a drip email strategy. If your content, products and services permit, we will develop a strategy featuring them and create a an email automation series that may cause receipients to purchase lower priced items and become more familiar with your brand. By earning their trust, you'll establish trust, a constant passive income stream that you can continue to market and eventually cause many of them to purchase higher priced items from you. This strategy is a compliment to your core business and may expand revenue potential while also demonstrating value from the lead gen program. These email automation campaigns have a high likeliness of achieving your overall goal of larger purchases from consumers, but like all marketing strategies, it may require some testing and modifications along the way.
Some of this information has been provided by our media partners and not all examples are specific to ASG clients but are provided as a means to demonstrate the efficacy and power of this great opportunity.